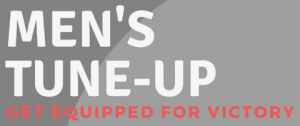 This workshop provides practical teaching about sexual purity from a Biblical perspective. Although this particular presentation is targeted to men, women and mature adolescents have found this teaching to be useful and helpful as well.
You will receive more out of listening to this workshop if you print or open up the handout (below) and use it as a study guide.
These audio files are provided here for group or individual use and were recorded at Shoreline Calvary Chapel in Morro Bay, California.
Listen to or download the following MP3 files:
Men's Tune-Up-Session 1  Recognizing the problem
Men's Tune-up-Session 2  Lust at Work
Men's Tune-up- Session 3 The Christian Response
Download or open the following Handout as a study guide and reference:
Workshop Handout as a Word Doc