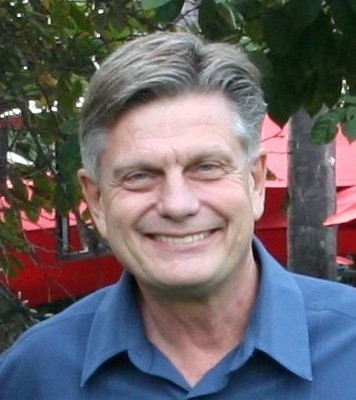 Fourteen Weapons for Overcoming Lust
Below, is an excerpt taken from the book Overcoming Lust.  The fourteen "weapons" to combat lust described below are split over two chapters in the book to facilitate discussion.  A blog post pointing to this article was posted at the same time as this was added to the site.
Chapter 6—Weapons for Overcoming Lust (Part 1)
Though we walk in the flesh we do not war according to the flesh. For the weapons of our warfare are not carnal but mighty in God for pulling down strongholds, casting down arguments and every high thing that exalts itself against the knowledge of God, bringing every thought into captivity to the obedience of Christ.  (2 Corinthians 10:3-5)
Challenge: Our Lord has provided the means for you "to deny ungodliness and worldly lusts" (Titus 2:11).  "He teaches sinners in the way."  He is teaching you in the way you should go and you must respond to His guidance and not be like the "horse or like the mule, which have no understanding" (Psalm 32:9).   He intends that every one of your thoughts be brought "into captivity to the obedience of Christ."
Many of us were dominated by the sinful habit of sexual lust at the time we first came to Christ.  Some who are longtime Christians—such as I until the last few years—have also allowed it to take root.   We know that on occasion certain serious sins fall off like scales and no longer maintain power.  There are many examples of such immediate deliverance.  However, this is not the norm, especially when it comes to sins like lust that are tenacious and easy to cover up.
There is no standing still in our Christian walk.  We are either moving forward into righteousness or back into sin.  Our walk is not intended to be an aimless ramble, but rather a deliberate directed movement forward.  Scripture describes this in military terms.  Our walk should resemble a sustained campaign that seeks to bring an ever-increasing part of our lives and our world under the dominion of God's Kingdom.
It is not simply a matter of deciding to stop lusting.  How often do we say, "I will never do that again," only to turn around and immediately do that again?  Sin that has taken up residence within us is not easily removed.  Our battle is not "carnal," or physical in nature.  Instead, we are engaged in spiritual warfare that requires weapons suitable for the task.  Relying on our own skills or the world's solutions will not lead to success
Challenge: Until lust no longer dominates you, your heart, soul, mind and strength cannot be properly centered on loving God.  It is essential to win this war if you intend to please Him.  Be encouraged.  Our "weapons" are "mighty in God" and come from Him.  He has generously armed you for the task of bringing "every thought into captivity to the obedience of Christ."  Do not shrink from this idea nor minimize the importance that it holds in your life and in God's will for you as His child.  If you find yourself stuck in the sin of lust and full of excuses and objections, then you need to get to work.  The fact that you are regularly entertaining sexual thoughts and indulging the passion of lust shows that you are firmly held captive in enemy territory.  It will take deliberate steps and the power of God to gain freedom and establish victory over lust in your life.
Fourteen Weapons
I have found the following fourteen weapons to be effective in overcoming lust.  Some of these were more important during different stages of the warfare.  You will find some to be more useful and applicable than others in your situation.  We each have differing abilities, opportunities, and are drawn down different paths.  This is as it should be even as we seek to please God.  Our new life is not a fully regimented lifestyle.  In Him—following His way— there is freedom, power and His creative presence with which to interact.   However, God's Word is clear about how we are to deal with sin.  We need to heed what it teaches us.
I call the following "weapons," because I believe they are what Paul was referring to in 2 Corinthians as "weapons of our warfare."  They are each a specific means to victory.  In applying all this, it helps to keep in mind what Paul told the Ephesians, "put off, concerning your former conduct, the old man which grows corrupt according to the deceitful lusts, and be renewed in the spirit of your mind, and put on the new man which was created according to God, in true righteousness and holiness" (Ephesians 4:22-24).  The "conduct" we choose determines whether we are growing "corrupt" or being "renewed." Utilizing each of these weapons involves putting on or putting off certain types of "conduct."
Drawing on these weapons, we can escape out of the muck of lust and enter into "true righteousness and holiness."
1) Clearly Understanding the Goal 
For you know what commandments we gave you through the Lord Jesus.  For this is the will of God, your sanctification: that you should abstain from sexual immorality; that each of you should know how to possess his own vessel in sanctification and honor, not in passion of lust, like the Gentiles who do not know God. (1 Thessalonians 4:2-5)
Challenge: Do "you know"?  You must know the precise "will of God" if you hope to achieve it.  His will for us is our "sanctification"—the continuing work of God in us that makes us more like Christ.  This requires knowing how to go forward without living "in passion of lust."
There must be no doubt as to what Paul was referring to as the "commandments" that he gave "through the Lord Jesus" when it relates to sexual immorality.  Paul relied on the pointed teaching of Jesus and did not consider it to be ambiguous.  He writes a great deal about lust and without doubt emphasized—as Jesus did—that we must not lust in our hearts.  Had Paul or any of the disciples been aware of a less precise and demanding commandment from our Lord Jesus, they surely would have shared it.  When lust is a life-dominating sin in our lives, it stands front and center as a roadblock to our sanctification. Note: See the article, Understanding Lust, to better understand the sin of lust.
If we are so foolish or improperly taught that we abandon or water down what Jesus taught, we will lack the critical knowledge needed to live our lives in a way that is pleasing to God.  We become soldiers without a mission, athletes without a game plan, and explorers without a compass.
Dallas Willard has described a helpful three part template for bringing about change in our lives called VIM.  The three letters in VIM represent Vision, Intention and Means.[i]  Each is necessary.  However, understanding the goal, or vision, of what we can and must achieve is the essential starting point.
Earlier I explained how I got a grip on the possibility of sexual purity.  This knowledge formed the foundation for change in my life.  My careless sinning resulted from ignorance— not realizing or comprehending what the Word clearly teaches about God's will for me in this part of my life.  When it comes to sexual purity, our clear marching orders are to avoid every illicit sexual buzz.  Such clarity is fundamental.  Sin of any kind needs to be instantly recognized.  When we speed down life's highway in a fog we will inevitably cross the line and plunge into oncoming traffic.
2) Despising and Mourning My Sin
Cleanse your hands, you sinners; and purify your hearts, you double-minded.  Lament and mourn and weep!  Let your laughter be turned to mourning and your joy to gloom.  (James 4:8-9)
At the outset of my struggle to overcome the powerful shackles of lust, the extreme seriousness of being a captive to this sin needed to be pressed into my mind.  Truthfully, I thought that once I knew what was going on that it would come together quickly.  I failed to see that the essential issue for any believer as to sin is whether or not he will continue in it.  Unfortunately, like others who become ensnared, I tended to minimize what I allowed and over which I claimed no control arguing, "What's the big deal?"   This lack of appropriate sorrow and repugnance for sin paved the way for more sin.  The world and even most Christians may minimize the common illicit sexual buzz but we must not join in this.
My failures were painfully common as I started down the right path.  However, every single one demanded the same attention and regret.   This is a very sobering and thoroughly humbling process.  I quickly found the limits of my own power and abilities.  Yet even at times when I stumbled—and even now stumble—I could nevertheless reach out to my Savior for forgiveness and empowerment.  He has wondrously made it possible for us to "escape" the debilitating, putrid "corruption in the world caused by evil desires" (2 Peter 1:4).
Not flinching from the seriousness of my sin made me acutely aware that each time I slipped up, it injured me and created fresh scars.  We are deceived if we think that sin is not a corrupting force and that we can move on without it inflicting damage.  True loathing and regret follow from this, "for godly sorrow produces repentance leading to salvation, not to be regretted; but the sorrow of the world produces death" (2 Corinthians 7:10).
We do well to grieve if we succumb to lust.  Consider the damage that this sin brings into our lives and into the lives of those around us.  Also, consider the squandering of opportunities for being productive and effective in the Kingdom.  Further, we must be ever mindful that our sin causes God to grieve (Ephesians 4:17-32).
3) Confessing My Sin and Seeking Forgiveness
If we confess our sins, He is faithful and just to forgive us our sins and to cleanse us from all unrighteousness. (1 John 1:9)  I acknowledged my sin to You, and my iniquity I have not hidden.  I said, "I will confess my transgressions to the LORD," and You forgave the iniquity of my sin.  For this cause everyone who is godly shall pray to You in a time when You may be found. (Psalm 32:5-6)
I sought God's forgiveness constantly, almost continuously, when I started to seriously battle lust.  I rested in knowing that this did not displease God.  The prophet Jeremiah questioned why his countrymen did not access the physician and "balm in Gilead" to receive healing and recovery (Jeremiah 8:22).  Do we need to be asked this as well?  Is there really any other solution?
It is precisely when we are intensely struggling to break loose from habitual sin that we need to quickly turn to God.  He desires to forgive and "cleanse us from all unrighteousness."
4) Repenting From My Sin
Do you despise the riches of His goodness, forbearance, and longsuffering, not knowing that the goodness of God leads you to repentance? (Romans 2:4)  He who covers his sins will not prosper, but whoever confesses and forsakes them will have mercy. (Proverbs 28:13)
Consider the attributes of our merciful God and Savior—"His goodness, forbearance, and longsuffering." We cannot comprehend His love for us.  Dare we "despise" His riches by failing to repent?  Dare we cover up our sins?
Repentance goes beyond merely stopping what we are doing.  It also includes actively turning and heading in the right direction.  In the past, my practice had been to seek forgiveness without effectively repenting.  It was not until I finally understood that the unnecessary, destructive sin of lust in my heart did not need to continue that I could effectively repent from it.
Initially, this was primarily a "don't do this" type of action.  As my Christian walk strengthened, this evolved into a more complete and fulfilling walk with God.  Since I was exercising the power given to me to resist sin it allowed me to walk in righteousness.  Paul, with his word picture of putting off the old man with all of his faults and putting on the new man instead, captures this process perfectly.
Challenge:  Habitual sin may overwhelm for a season and keep a tenacious hold on you as it wounds and infects you, but the treatment is the same whenever you stumble.  You need to repent.   Repenting includes giving up your past ways and thoughts.  Are you prepared to do that?
5) Not Provisioning For Sin
Put on the Lord Jesus Christ, and make no provision for the flesh, to fulfill its lusts. (Romans 13:14)
Paul understood and explained sin like no other writer, no doubt since he himself had been an exceptional sinner—"I am the worst" (1 Timothy 1:15).  By singling out the concept of "provision," —providing for in advance—he directly highlighted the intricate mischief that the sin of lust thrives on.  While a slave to lust, I would pathetically anticipate opportunities to feed it.  This required a certain level of planning and anticipation.  Paul speaks directly against this planning process.
I may not have admitted to myself that I would choose a movie, a route, a publication, a website, a Google search or a television show because it offered opportunity for lust, but that is exactly the way a slave to lust makes decisions.  In fact, the preparation for and anticipation of lust is an integral part of its appeal.  Looking forward to fulfilling our evil desires offers its own independent pleasure and must be dealt with in its own right.  We should kill off the anticipated temptation—carefully circumventing situations where we know we are likely to feed the demands of evil desires.
As an example of this, I have pretty much abandoned popular entertainment offerings presented by television and other media.  Fortunately, Marsha goes along with this.  When we diligently refuse to provision sin, it is not able to sustain its power.
6) Fleeing Temptation and Resisting the Very First Impulse to Sin
Flee sexual immorality. Every sin that a man does is outside the body, but he who commits sexual immorality sins against his own body. Resist the devil and he will flee from you. (1 Corinthians 6:18) 
Even though I left the road well-traveled, I am still very much subject to ambush by temptation.  This is inevitable and expected.  However, such ambushes do not carry the same danger, power or draw that they once did.   My defense is to instantly recoil from them.  Such a response is possible because my heart and mind have not been mulched with layer upon layer of sin.  New lusting does not take root.
I do not claim that I have developed any special ability or strength to endure temptation.  Lust is such a powerful and swift sin that it can take hold very quickly.  There is nothing to be gained by testing my strength or ability to resist.  In any case, the battle is always entered into and decided at the very first impulse to sin.  Will I give in or turn away?  The story of Joseph fleeing the temptation of Potiphar's wife is a good example of this (Genesis 39).  Given an opportunity to turn our backs, we must make this our first defense.  A foolhardy testing of our strength creates an uneven playing field that we are ill-equipped to enter.  Fleeing physically, whenever possible, and certainly within the meditations of our hearts is the only effective strategy.  This may wrongly be considered a sign of weakness.  Instead it is simple obedience.  How better can we obey the charge our Savior gave us?
We "flee" by refusing to linger physically, visually or mentally on that which could work itself into sin.  Understanding the mechanics of lust and that it is not inevitable or forced upon us by the way God designed us keeps us keenly aware that sin cannot play out unless we allow it.  If we obey in this regard—actually doing that which we have been told to do—it acts as a practical evidence of our relationship with Christ.  "By this we know that we know Him, if we keep His commandments" (1 John 2:3).
"No temptation has overtaken you except such as is common to man; but God is faithful, who will not allow you to be tempted beyond what you are able, but with the temptation will also make the way of escape, that you may be able to bear it" (1 Corinthians 10:13).   Paul's statement seems ludicrous to those who consistently give in to the illicit sexual buzz, but to those who understand the gateway sin of adultery in the heart and begin to act in the way God desires, it proves true and reliable.
It is by the "shield of faith" that we are "able to quench all the fiery darts of the wicked one" (Ephesians 6:16).  Our faith is not self-generated or self-directed but rather comes from God and is placed in Him.  As we learn to fully trust in our Savior, and the instructions He laid out for us we will automatically recoil from the sin He warned us against.  Jesus knew that learning to do this may be difficult and therefor provides abundant help.  "If you love Me, keep My commandments and I will pray the Father, and He will give you another Helper, that He may abide with you forever— the Spirit of truth" (John 14:15-17).
7) Reconciling Relationships
First be reconciled to your brother, and then come and offer your gift. (Matthew 5:24)  So husbands ought to love their own wives as their own bodies; he who loves his wife loves himself.  For no one ever hated his own flesh, but nourishes and cherishes it, just as the Lord does the church. (Ephesians 5:28-29)
When we sin we not only displease God and harm ourselves; we also harm others.  In my case, I caused much pain for my dear wife of many years.  She fully expected early on that I would live in a godly way and the fact that I gave in to lust was painful and damaging to her and our relationship.
Although I do not concur with the overall approach promoted by Joe Dallas in his book The Game Plan, for reasons I will explain in Chapter 9, I fully agree with how he describes the damage lust brings into marriages.
Dallas does an excellent job of describing such damage and in suggesting appropriate actions by husbands in the reconciliation process.  He explains that wives whose husbands succumb to the sin of lust could lose confidence in the assumptions on which they based their marriage, their own attractiveness, their own intelligence in picking a man who would be like this, and even their faith in a God who would allow them to join such a relationship. [ii]
Like most men, I prefer to move on and not look back.  The sin of lust is an isolating, coarsening, and self-centering sin.  Moreover, the "touchy-feely" aspects of life do not come naturally for me.  Yet, our God reveals Himself as supremely relational and He expects us to be "just as" He is in this regard.  Learning how to love sacrificially and doing all that can be done to reconcile and bring healing into a marriage relationship is evidence that Christ-like character is being forged in us.  "Just as" He is gentle, humble, compassionate, nourishing, cherishing and loving toward us, so should we demonstrate these same traits toward our wives.
In much the same way, we must reconcile with any others—such as in our family—who are hurt by our sin.
Chapter 7—Weapons for Overcoming Lust (Part 2)
Do not remember the sins of my youth, nor my transgressions;
According to Your mercy remember me,
For Your goodness' sake, O LORD.
Good and upright is the LORD;
Therefore He teaches sinners in the way.  Psalm 25:7-8
In this chapter, we continue to examine the means given to us by our Lord to overcome lust.  We must be ever thankful that "He teaches sinners in the way" and be quick to take instruction.
8) Rejoicing in My Wife
Drink water from your own cistern,
And running water from your own well.
Should your fountains be dispersed abroad,
Streams of water in the streets?
Let them be only your own,
And not for strangers with you.
Let your fountain be blessed,
And rejoice with the wife of your youth.
As a loving deer and a graceful doe,
Let her breasts satisfy you at all times;
And always be enraptured with her love.
For why should you, my son, be enraptured by an immoral woman,
And be embraced in the arms of a seductress?
For the ways of man are before the eyes of the LORD,
And He ponders all his paths.  (Proverbs 5:15-21)
Most of us aspire to a monogamous, loving marriage.  However, those who allow lust in their lives—before or after becoming married—succumb to a cancer that will inevitably damage or destroy their ability to achieve or maintain such a relationship.
Many married couples are unhappy sexually with some seeking professional advice because of this.  On that score, the above exhortation from Proverbs contains all the advice needed.  I have a client who is a sex therapist and have shared some of the material in this book with him.  Although his practice is not directed to Christians or practiced from a Christian perspective, he wholeheartedly agrees that when men—and women—properly love their spouses and focus all their sexual energy only toward them, they have no need for Viagra, fantasies or sex therapy.
The word pictures in this passage—"fountains, streams of water, a cistern, a well"—are rich and worthy of much contemplation.  Water is a precious commodity in the desert climate of Israel and the affection we share with our wives is also intensely valuable and intended to be equally refreshing.
Paul Newman, sometimes described as the sexiest man of his generation, was widely admired for his devotion to his longtime wife, Joanne Woodward.  His famous advice about infidelity neatly echoes Proverbs, "Why go out for hamburger when you have steak at home?"  Snacking on eye candy throughout the day will ruin our appetite for home cooking.
Our sexual passion is designed to be focused within a relationship "that God has joined together" (Mark 10:9).  This is the only biblically acceptable outlet for ramped up sexual desires and thus the only approach that has any hope for lasting satisfaction.  I can attest that rekindling this in our marriage has been an extraordinary joy and blessing.  The warmth, intimacy and trust of a committed, undistracted relationship form an incubator for true sexual pleasure and lasting romantic love.
If we misuse the sexual capacities designed and provided by God, we should not expect everything to be fine down the road.  Constantly giving in to the illicit sexual buzz will damage our lives just like incessantly turning the ignition switch of an automobile will ruin a car.
9) Uprooting All Spiritual Pride
Therefore let him who thinks he stands take heed lest he fall. (1 Corinthians 10:12)
While overcome by habitual sin the natural response is to feel guilt.  As this guilt passes and we begin to gain victory, we must in turn guard against false confidence.  There were times, especially early on, when this crept in and caused me to stumble.  It is disappointing and surprising over how I continue to be bothered by temptation at times and even stumble.
I will always need to draw on the weapons described here and never expect to be bulletproof even though lust no longer has a grip on me.  Nonetheless, it is uncomfortable writing a book like this.  Frankly, it could be misinterpreted as a form of boasting.  "Who does he think he is?   Does he think that he has it all together?"
Feeling conceit about victory over sin or suggesting to ourselves that we have established exceptional self-control is foolish on many levels.  To begin with, we are to "rejoice in Christ Jesus, and have no confidence in the flesh" (Philippians 3:2).  We cannot expect victory apart from fully trusting in God to deliver us.
The ongoing deficiencies in my Christian walk are also a constant reminder of how much more needs to be done in my life.  Looking back at where I came from and sharing with others who are in similar or worse bondage, also helps to keep pride in check.
Further, I am continually chagrined to discover that many Christian men have never undergone similar longstanding problems with lust.  It never became a dominant sin within them.  This reminds me that I should never have sunk so low to begin with and of the many years that were wasted in sin.  Finally, constantly reaffirming my status as a slave to righteousness is a useful antidote to pride.  I am not my own.  I have been bought with a price.
Continued calls throughout Scripture for us to "take heed," "be on guard" and "to stand firm" make it clear that we can never be complacent or place confidence in our own abilities.  "God resists the proud but gives grace to the humble" (James 4:6).  Humility in His presence is the only reasonable response.  Pride reveals an ignorance of reality.  "The humble He guides in justice and the humble He teaches His way" (Psalm 25:9).  A lack of humility will derail our ability to learn and grow.
10) Continuing in Prayer
Watch and pray, lest you enter into temptation. The spirit indeed is willing, but the flesh is weak. (Matthew 26:41)
Prayer stands out as the most direct outworking of being in Christ.  It is by prayer that we confess our sins, seek forgiveness, worship God, and express our needs.  When we abide in Christ and His words abide in us, our inner lives take on the form of an ongoing conversation with God.
Our intention should be to "pray without ceasing" (1 Thessalonians 5:17).  Once the indwelling sin of lust no longer overwhelmed me, the idea of being incessantly in prayer became reasonable and appealed to my renewed life in the Spirit, especially in the watches of the night.  As we continuously pray, our innermost desires turn to pleasing our Savior.  We want to conduct our lives as He expects and have confidence that God is hearing our prayers and is eager to answer us.  "If you abide in Me, and My words abide in you, you will ask what you desire, and it shall be done for you" (John 15:7).
Jesus devoted extensive time to prayer and intimate communion with His Father.  He taught His disciples to do the same.  We should look to the concise "Lord's Prayer" as a model.  It contains all of the different ingredients found in effective prayer.  By personalizing and elaborating on these we can address our own situation—"forgive us our sins"; "deliver us from evil";" your will be done"; "give us our daily bread." 
As victory was taking hold in my life, I found that my prayer life naturally became more intense and meaningful.  I had been foolishly but necessarily trying to hide from God while suffering from the guilt of habitual sin.  Instead of living in the Spirit, I had been living in the flesh.  Consider David's prayer in Psalm 19.  He could well have been struggling with lust as he penned this:
Who can understand his errors? Cleanse me from secret faults.  Keep back Your servant also from presumptuous sin.  Let them not have dominion over me. Then I shall be blameless, and I shall be innocent of great transgression. (Psalm 19:12-13) 
Challenge: Like David, your prayer should be that God will "cleanse" you and keep you back from the "presumptuous sin" of lust, so that it will not have "dominion" over you.
We need not be frustrated or embarrassed whenever we "do not know what we ought to ask for" as we pray.  No matter whether we see ourselves as weak or strong in the faith, we remain limited in our skills and ignorant of the possibilities.  That is why the Spirit and Jesus Himself intercede effectively for us with the Father (Romans 8:26, 34).
11) Maintaining Transparency with Others Who Are Committed to Help
Confess your sins to one another, and pray for one another, that you may be healed.  The effective, fervent prayer of a righteous man avails much. (James 5:16)
This was not a battle that I needed to fight alone.  Many others are going through the same struggles and I needed their help.
My deliverance was brought about with the essential help of Christian brothers.  Becoming intentionally transparent about this subject, which is discussed so infrequently, resulted in many kinds of blessing.  Such purposeful sharing can only succeed when we are focused on gaining victory and seeking a purity that aligns with what God expects.  Being prayed for, praying for others, confessing failure, admitting struggle and seeking out God's truth are all possible when this takes place.
Challenge: Ask God to lead you to others who have a similar desire for righteousness.  Lust thrives in the darkness.  Exposing it to light deflates much of its power.  You can receive help and help others if you reach out and connect within the Body of Christ.
12) Properly Directing Our Thoughts
Rejoice in the Lord always. Again I will say, rejoice! Let your gentleness be known to all men. The Lord is at hand. Be anxious for nothing, but in everything by prayer and supplication, with thanksgiving, let your requests be made known to God; and the peace of God, which surpasses all understanding, will guard your hearts and minds through Christ Jesus.  Finally, brethren, whatever things are true, whatever things are noble, whatever things are just, whatever things are pure, whatever things are lovely, whatever things are of good report, if there is any virtue and if there is anything praiseworthy—meditate on these things. The things, which you learned and received and heard and saw in me, these do, and the God of peace will be with you. (Philippians 4:4-9)
Our minds are incredibly potent and adaptable.  We can use them to accomplish much good or much evil.  Therefore, we must decide each day and each moment how we will direct our thoughts.  Jesus came to set us free from those sins that hijack our minds and hearts.  Abiding in Him, we need no longer use our minds for sinful purposes.  We become keenly aware that doing so is a direct form of disobedience that will lead to additional sin.  God cares deeply about this vital part of our being.
When He calls each of us to "love Him with all" our heart, mind, soul and strength it is an invitation into the inner courts of the Almighty God so that we can exercise capacities and preview activities that will absorb us for all eternity.  We must not neglect or miss this magnificent opportunity.  As we are released from our slavery to evil desires, we become free to meditate on "whatever things are true, whatever things are noble, whatever things are just, whatever things are pure, whatever things are lovely, whatever things are of good report, if there is any virtue and if there is anything praiseworthy."
Our thoughts and desires are cleaned up gradually as we diligently resist temptation to allow adultery in our hearts— knowing that this is where evil thoughts and misdirected desires led us in the past.  We must consciously and diligently fill the void that is left—from having abandoned lust—with that which will nourish and strengthen us
Every day we are offered a virtual cornucopia of choices as to what we can read, watch and think about.  We have television, computers, radio, printed material, mp3 players and now smart phones to force-feed information and images deep into our minds and hearts.  It is important that we be selective and sober in the way we use these toys, knowing that the enemy is eager to use them for our destruction.
13) Meditating on God's Word
Your word I have hidden in my heart, that I might not sin against You. (Psalm 119:11)
In overcoming lust and learning to abide in Christ, I have found that meditating on God's Word stands out as the most powerful and enduring weapon.  In fact, memorizing Scripture and bringing it to mind throughout the day has become a fundamentally transforming practice.
Having made God's Word my default meditation, I find that it holds me captive in a way comparable to how lust did at one time.  Instead of using my imagination and inner thoughts to sin, they are being turned over to actively consider the "unsearchable judgments" of God (Romans 11:33).
"The Word of God is living and powerful and sharper than any two edged sword" (Hebrews 4:12).  This effective and exquisite weapon honed by the Spirit and imparted through His faithful saints will inevitably do its work in us if we immerse ourselves in it.  (The subject of memorizing and meditating on Scripture is covered in the following chapter.)
14) Persisting in Godliness
Not that I have already attained, or am already perfected; but I press on, that I may lay hold of that for which Christ Jesus has also laid hold of me.  Brethren, I do not count myself to have apprehended; but one thing I do, forgetting those things which are behind and reaching forward to those things which are ahead, I press toward the goal for the prize of the upward call of God in Christ Jesus. (Philippians 3:12-14)
For he who sows to his flesh will of the flesh reap corruption, but he who sows to the Spirit will of the Spirit reap everlasting life. And let us not grow weary while doing good, for in due season we shall reap if we do not lose heart. (Galatians 6:8-9)
Persistence and consistency in maintaining our walk in the Spirit is a necessary component of our warfare against destructive sin.  Throughout the history of the Church there have been those who have claimed a level of victory over sexual lust and then "strayed from the faith" (1 Timothy 6:7).   
This must not happen to us.  We must never drop our guard or allow the sin that loaded us down so heavily in the past to again establish a foothold.  The practices such as those outlined here create a virtuous cycle.  Each feeds off of the other.  The weeds in the garden barely sprout before they are uprooted.  This allows a harvest of good fruit to grow up.  The choice is stark and clear.  We will either become "slaves of righteousness for holiness" or slip into bondage to habitual sin of one sort or another (Romans 6:19).
Becoming a slave to righteousness is a full-time, unfinished business.  It is how maturing in the faith plays out in the life of every faithful follower of Christ.  If instead we become a slave to sin, there is no quick solution or effortless formula that will cause us to reverse course.  It will require diligent use of the weapons described here to turn us into slaves of righteousness.
The Victory that Overcomes
"This is the victory that overcomes the world, even our faith" (1 John 4:5).   Without placing our trust in God the weapons described in these two chapters will not gain victory.
Trusting in God—biblical faith—is the shield that protects us from all attacks of the enemy.  We trust Him who empowers us and is transforming us.
This balance of what we are to do versus what God does is captured clearly by Paul, when he wrote, "To this end I also labor, striving according to His working which works in me mightily" (Colossians 1:29).  As Paul worked hard, so should we, in unison with God working mightily in us.
The tragedy among modern Christians is that they fail to work hard when they are overwhelmed by sin.  "Let go and let God" will not work if that means setting aside specific teaching of what we are to do when we fall into sin.
Entering into a robust, biblically mandated approach to overcoming lust opens the door for God to work.  Only God can change us but He does not force His way on us.  Self-improvement efforts and resolution apart from surrendering to Him and His working in us is futile.  Only He purifies the heart, filling it with His presence and love where once we were filled with sin.   It is God who transforms us, not we ourselves.
As we step out in obedience we learn that our calling and His will for us goes far beyond merely removing our sin.  He intends to change us.
Challenge: The weapons described here are effective means for overcoming lust in your life. Initially, the battle may be bitter and daunting. Be encouraged. Trust fully in God. Look to that time when victory can be rightfully claimed and celebrated.
---
[i] Dallas Willard, Renovation of the Heart, pp.85-90
[ii] Joe Dallas, The Game Plan, (Nashville, Tennessee: W. Publishing Group, 2005), p. 85-90